Nikkor-H 1:3.5 f=5cm Nippon Kogaku Japan for Bronica 6x6
An early wide-angle lens, introduced for Bronica 6x6 cameras in 1958. This lens has many parallels to the F-mount Nikkor-H 2.8cm (28mm) 1:3.5 made at the same time, with similar angle of view, same speed, and probably based on a similar 6-element optical design. There are two variations:
Early lenses have focal length marked f=5cm, and aperture scale has index dots above the aperture numbers, a similar to the "tick marks" from very early F-mount lenses.
By the mid 1960s the focal length was marked f=50mm instead, and index dots on the aperture scale are no longer used.
---
Early lens marked in cm with dots on aperture scale: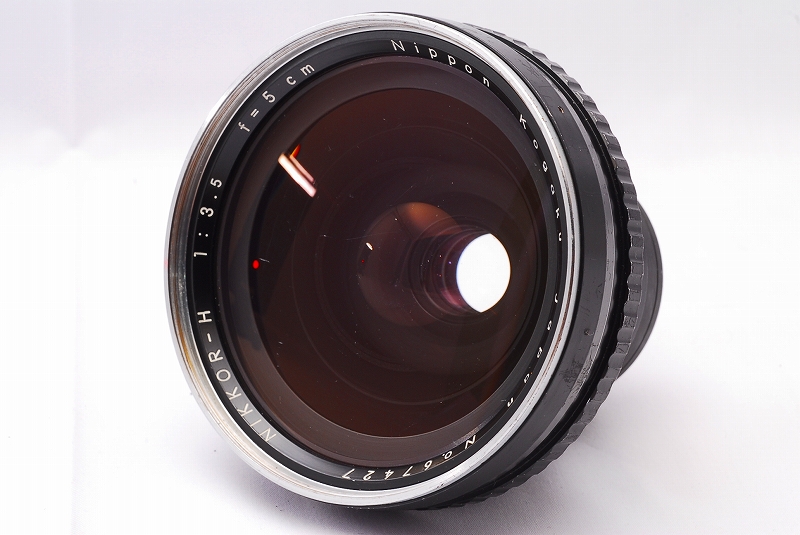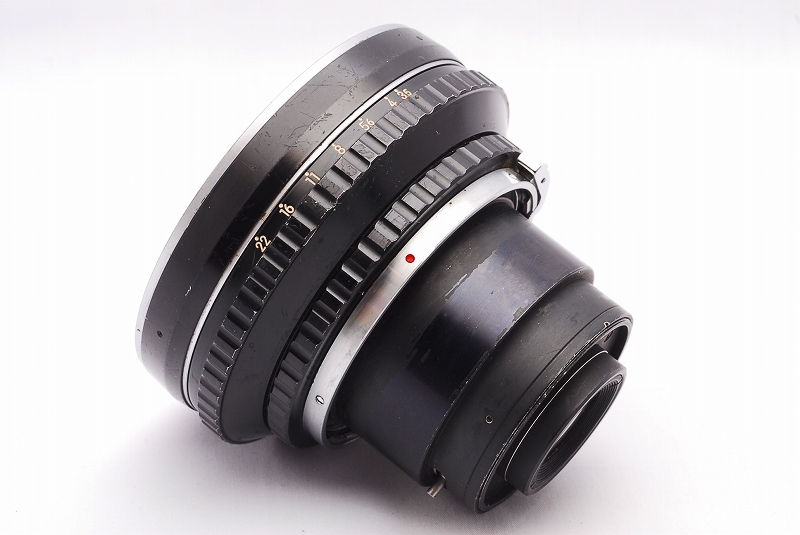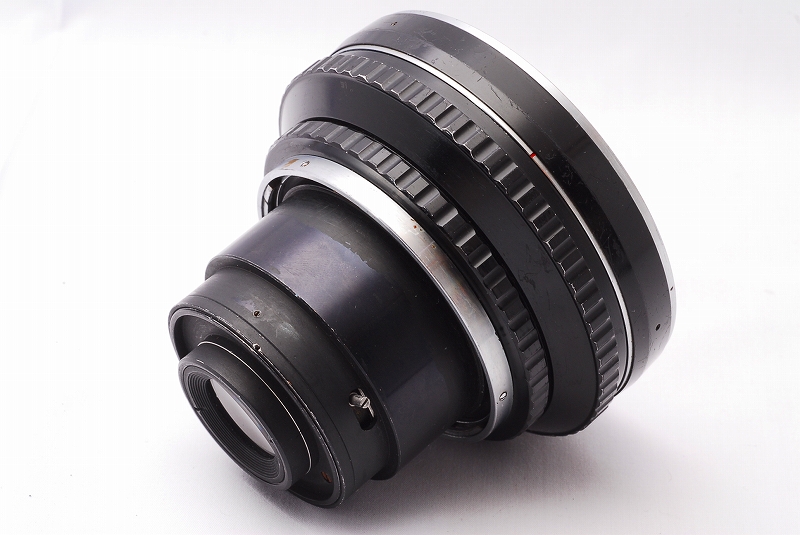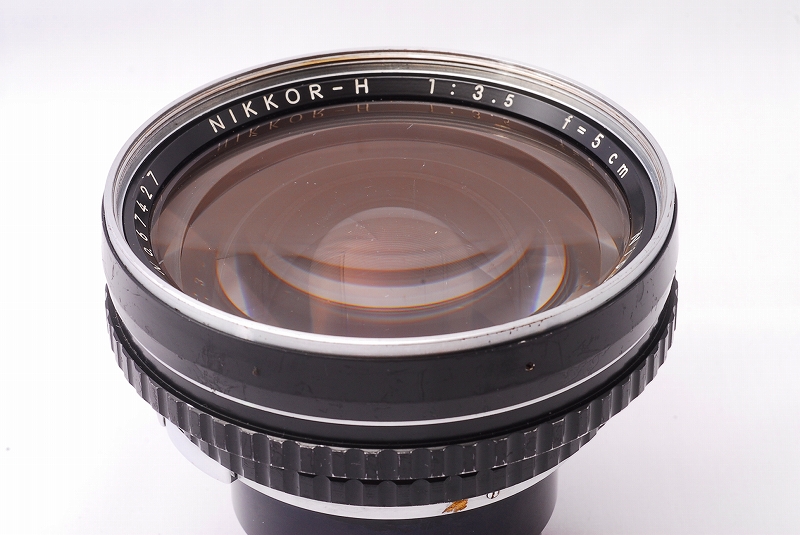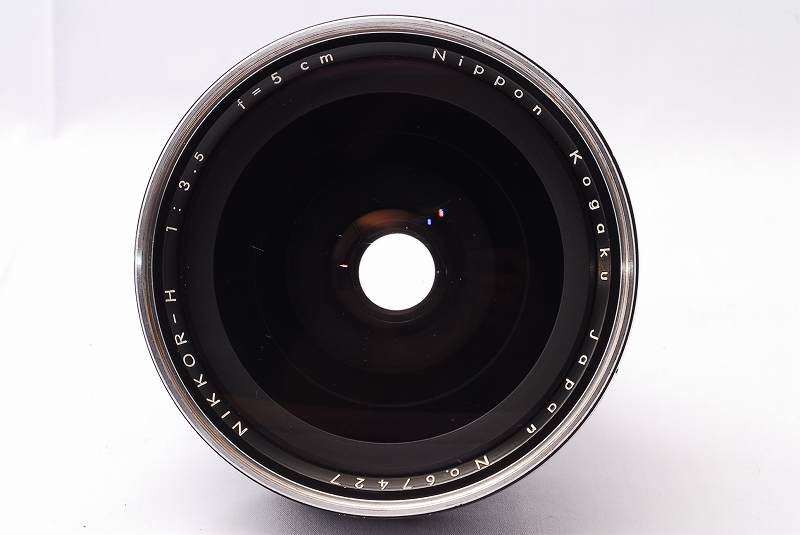 Late lens marked in mm and no dots on aperture scale: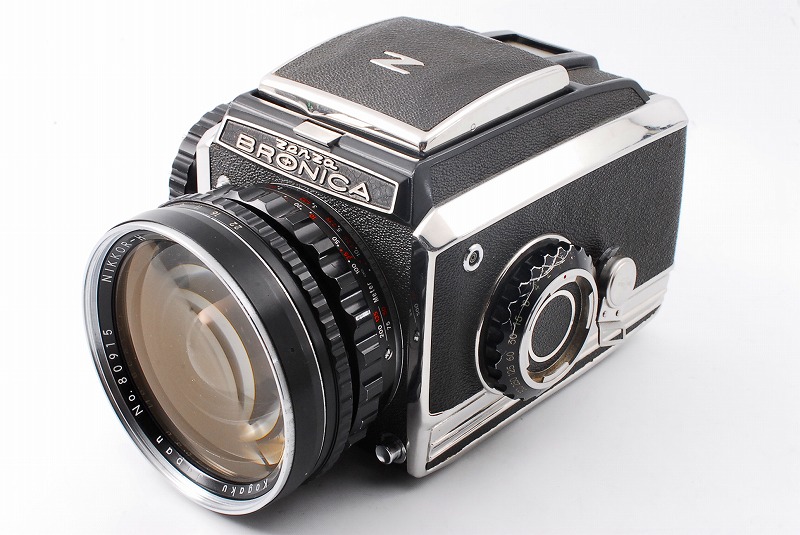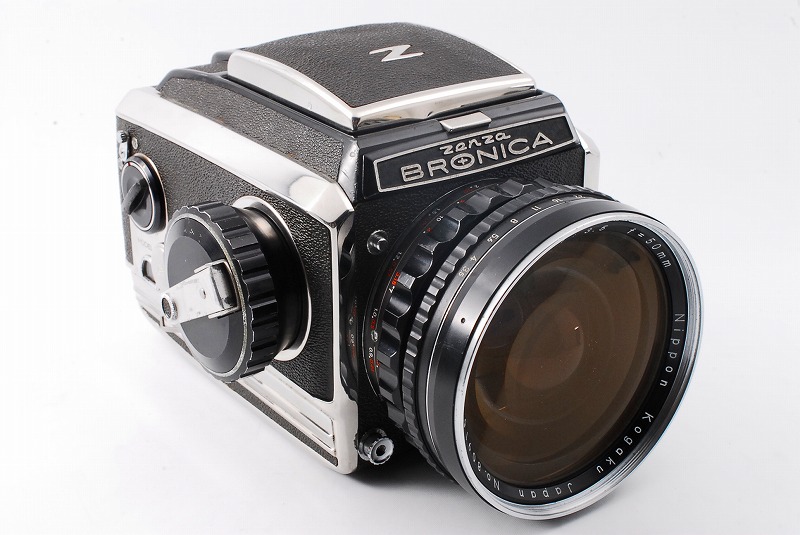 ---