Nikkor-Q 200mm 1:4 no No.270011
In early 1967 Nikon released an upgraded 200mm lens. The new lens is similar to the first version except:
Lens mount now has 5 slot screws.
Upper chrome barrel not straight, it is wider and tapers in below the hood.
Focal length is now marked in mm, except for the first batch which are still marked in cm.
Weight increased from 560g to 580g and barrel 1.5mm longer.
Possibly refined optical design.
Early lens with foca length marked in cm: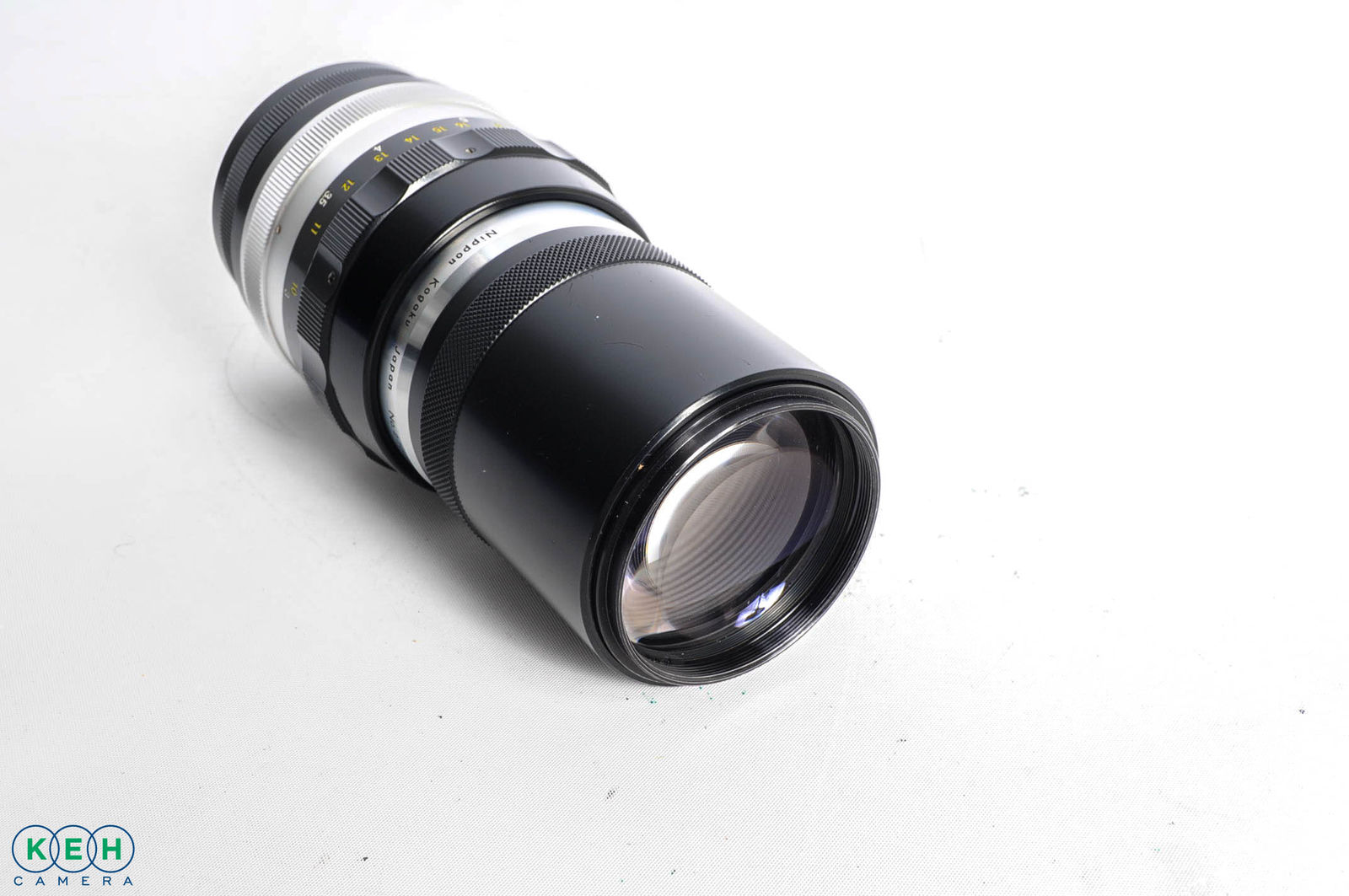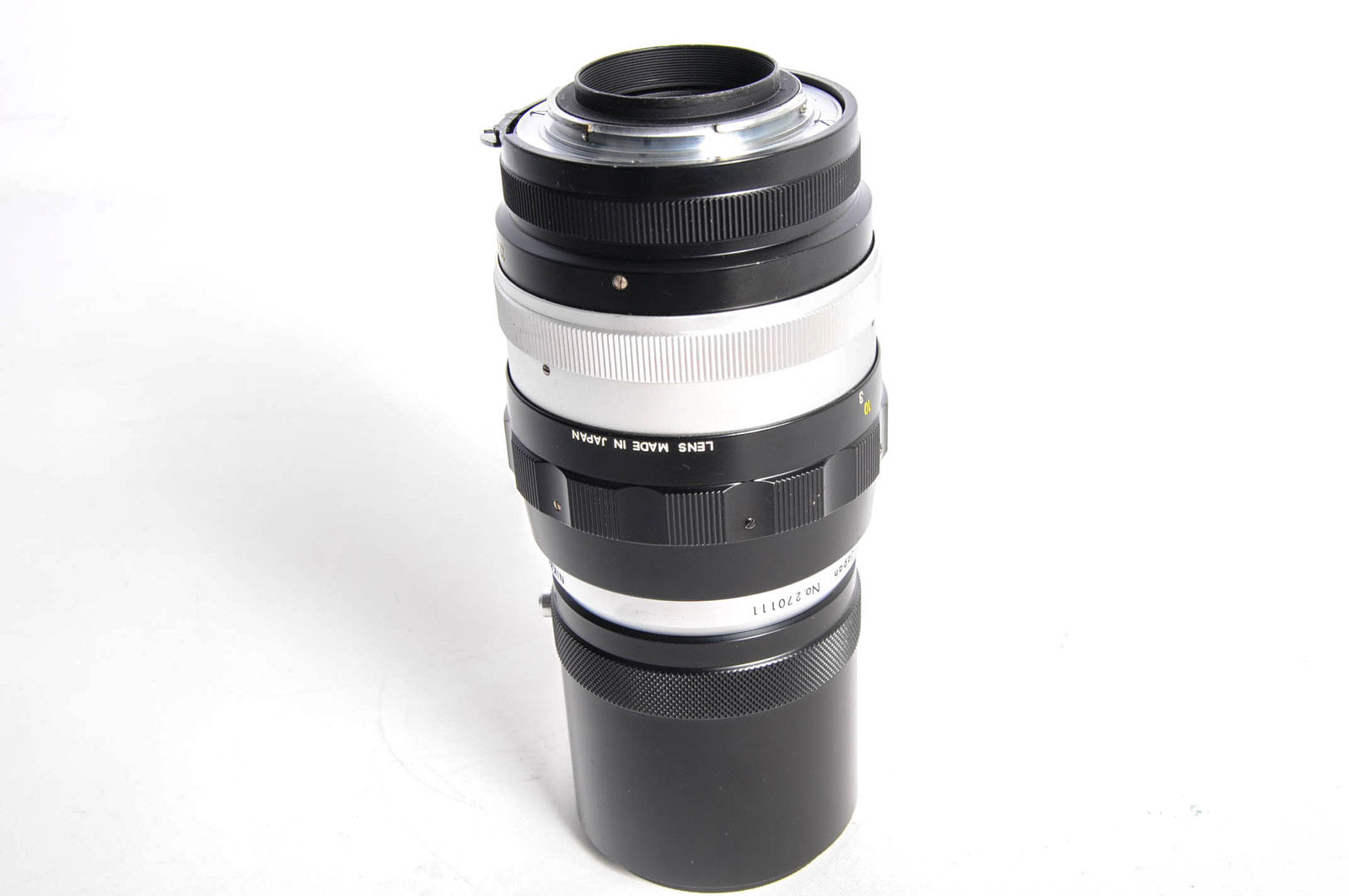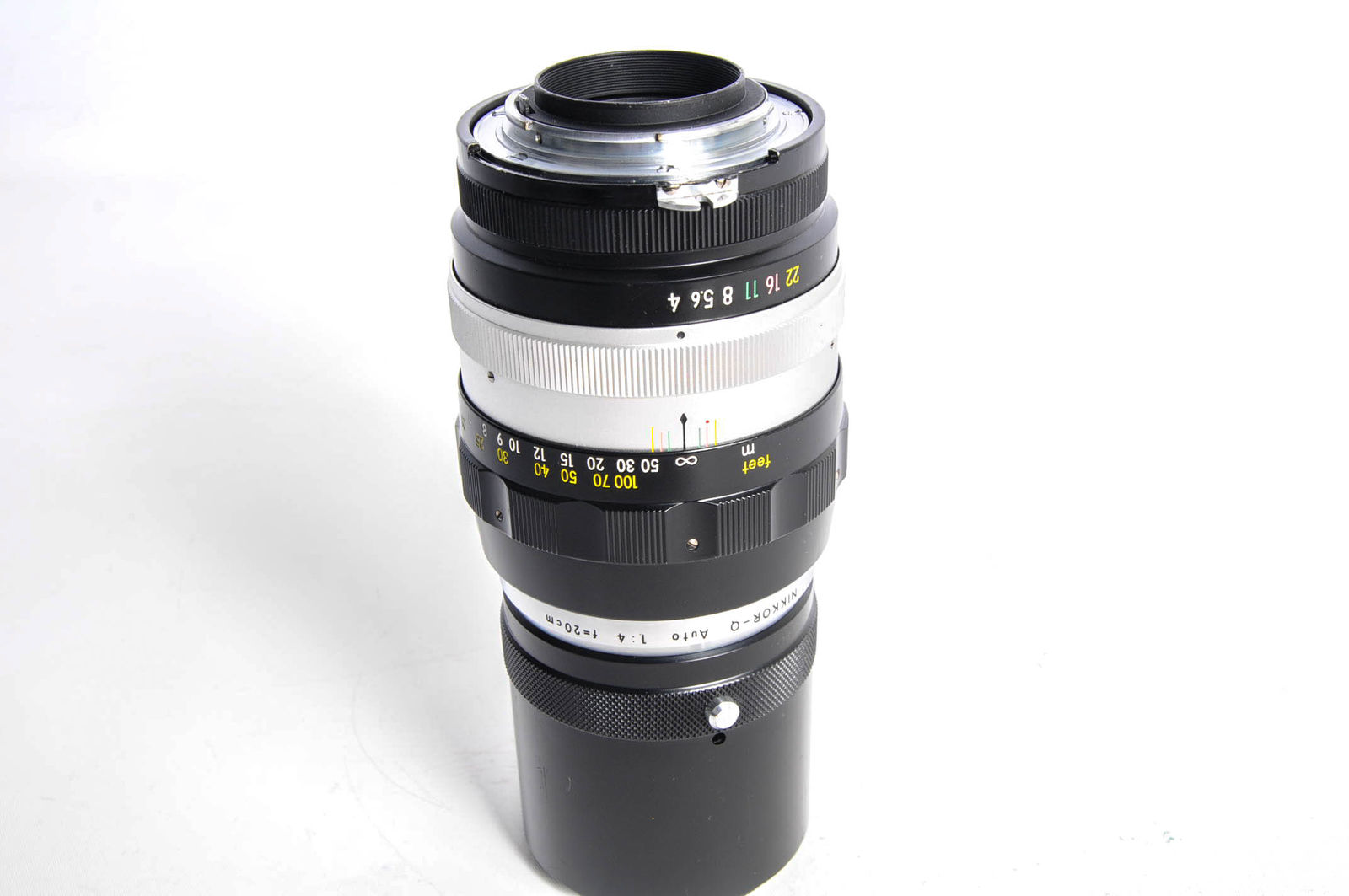 ---