NIKKOR-Q·C 1:3.5 F=5cm Nippon Kogaku Japan No.21xxxx
This is the last incarnation of the original 50mm (5cm) 1:3.5 lens, now in a rigid (non collapsible) barrel with a Leica screw mount. Compared to the previous versions, this model also introduces some new features:
Front ring accepts 34.5mm filters.
The mimimum aperture has been extended from f16 (or f18) to f22 for increased depth of field.
Close focus limit reduced from 3.5ft to 1.5ft. The close focus range is marked in red, presumably to warn the photographer that parallax errors may occur.
Infinity on the focus scale now marked "INF." instead of "∞". Lenses marked in m retain the infinity symbol! Lenses marked in m were generally for the local Japanese market where the customers were more familiar with the infinity symbol. This remained standard on Nikon rangefinder lenses until the late 1950s when Nikon reverted back to using the infinity symbol for all lenses.
---
Related: « Previous | Home
---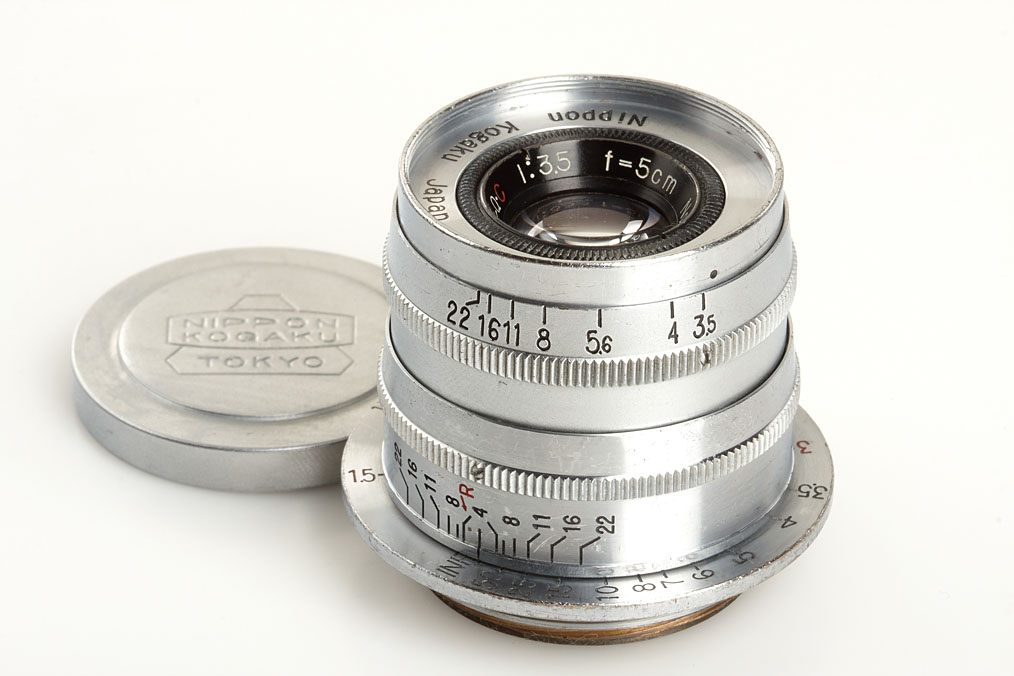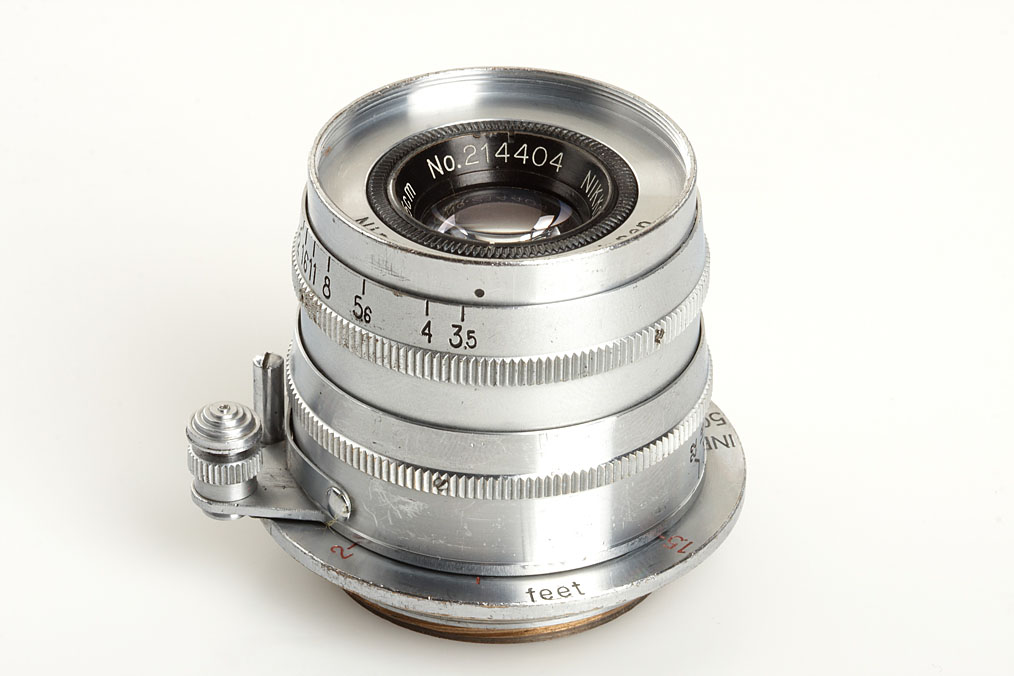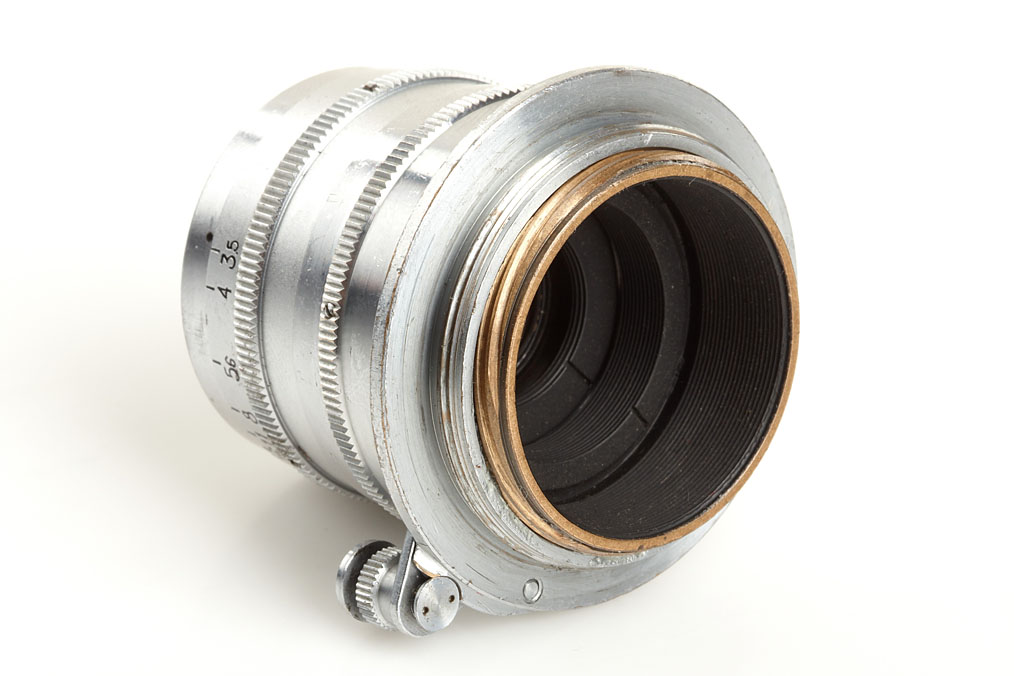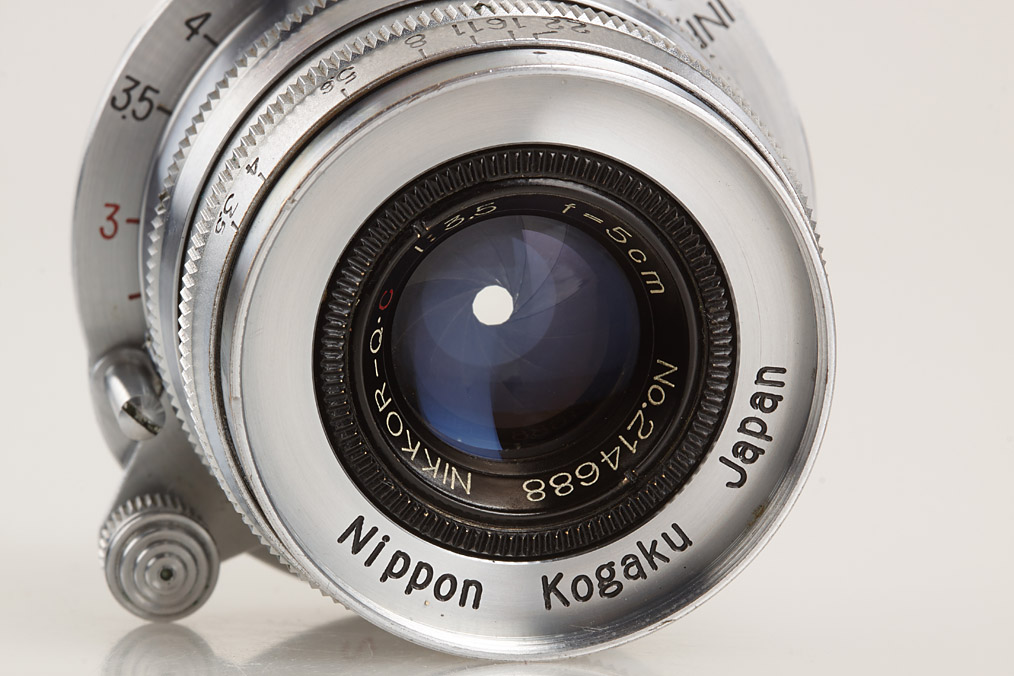 ---