Nikkor 1:3.5 f=5cm Nippon-Kogaku No.460xxx
This series has a new serial number block probably starting at 460001 and continuing to at least 4603xx. They look identical to the previous 502xxx series Canon J screw mount lenses, except the name-ring reverts back to the normal format. Within this series are some interesting developments:
Early lenses have the serial number preceeded by "Nr" in the European style, like previous versions.
By at least 460115 "Nr changes to "No" instead, in the American style. This would remain standard on Nikkor lenses until the early 1970s.
Between 460209 and 219 lens coatings were applied for the first time, an important feature for improving contrast and reducing flare. The coating is indicated by a red dot "Nikkor • 1:3.5" on the name ring. These lenses have pinkish/amber reflections compared to the white reflections from the earlier uncoated lenses. Later coated lenses were marked with a red "C" instead.
---
Related: « Previous | Next » | Home
---
Early lens with "Nr" serial number: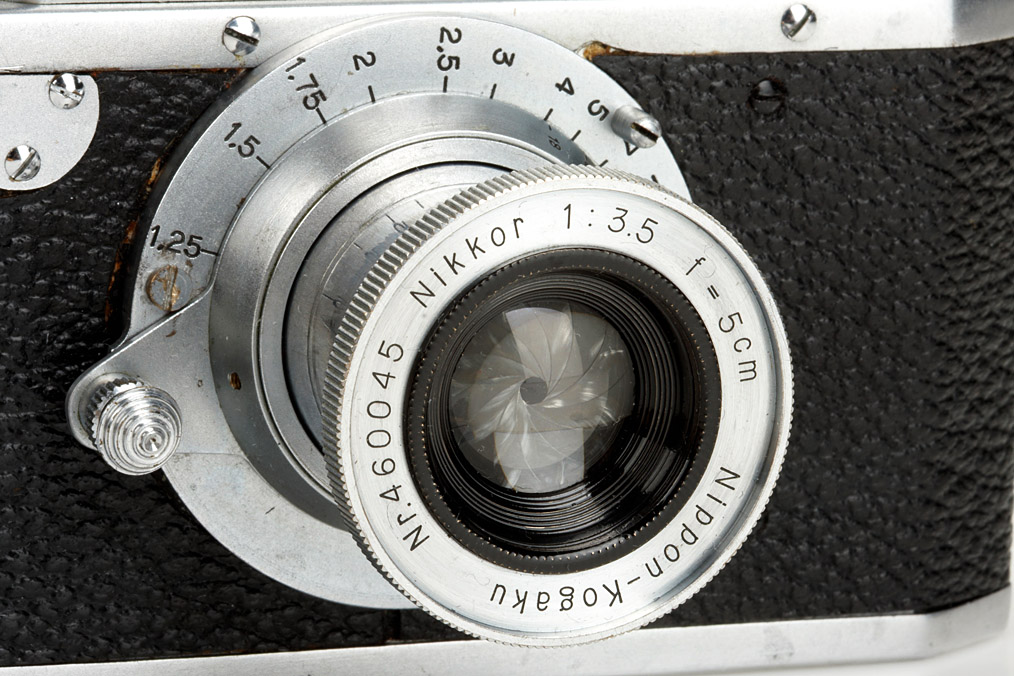 Late lens with "No" serial number, and red dot and pink coating: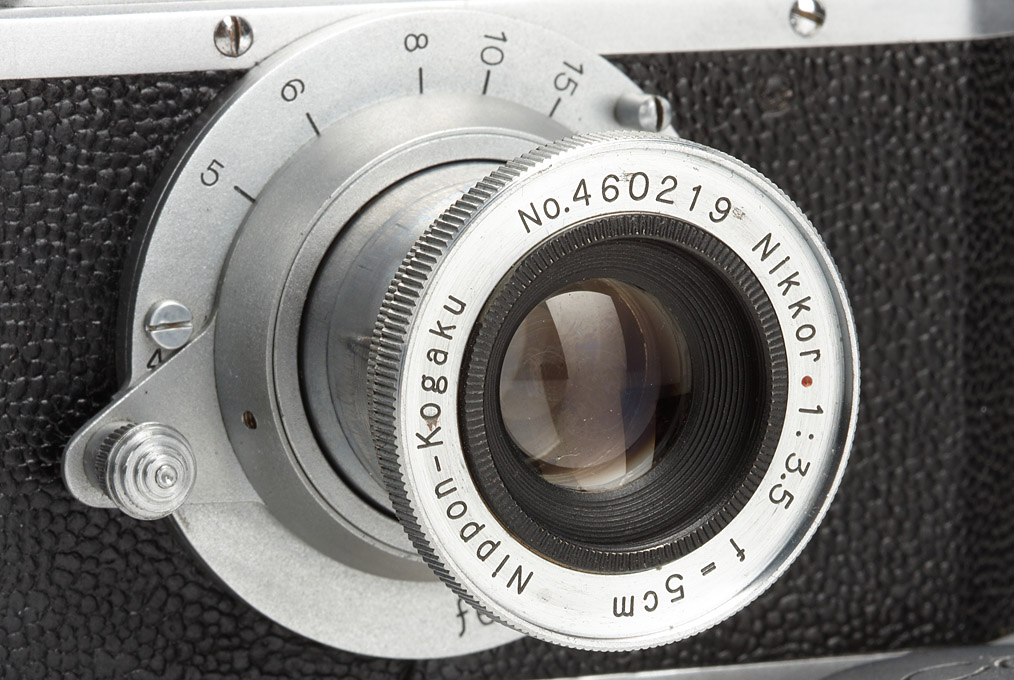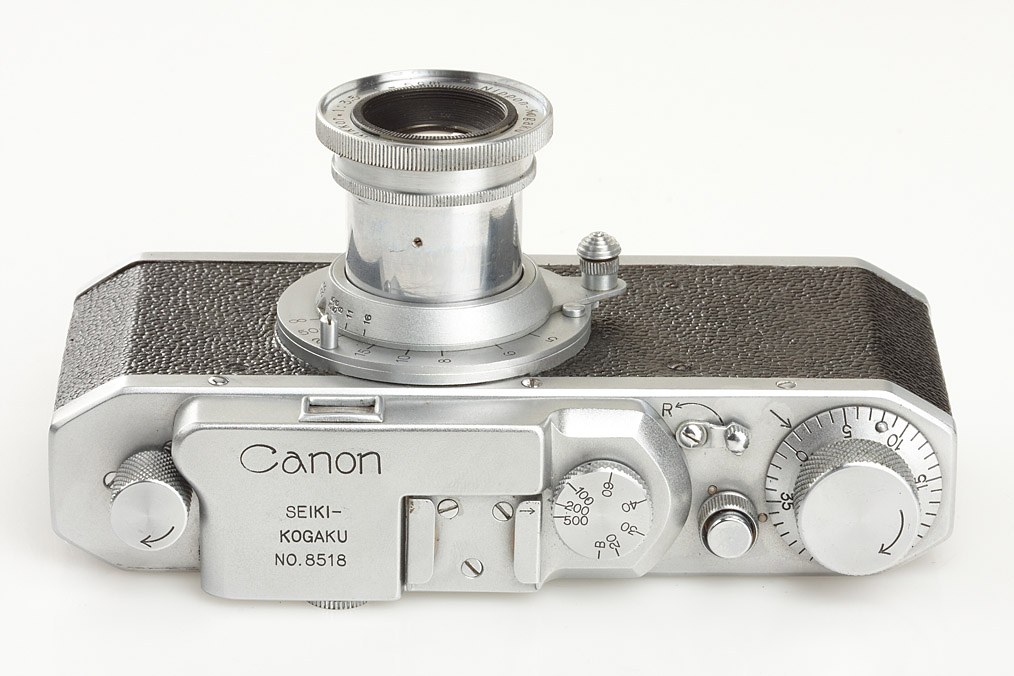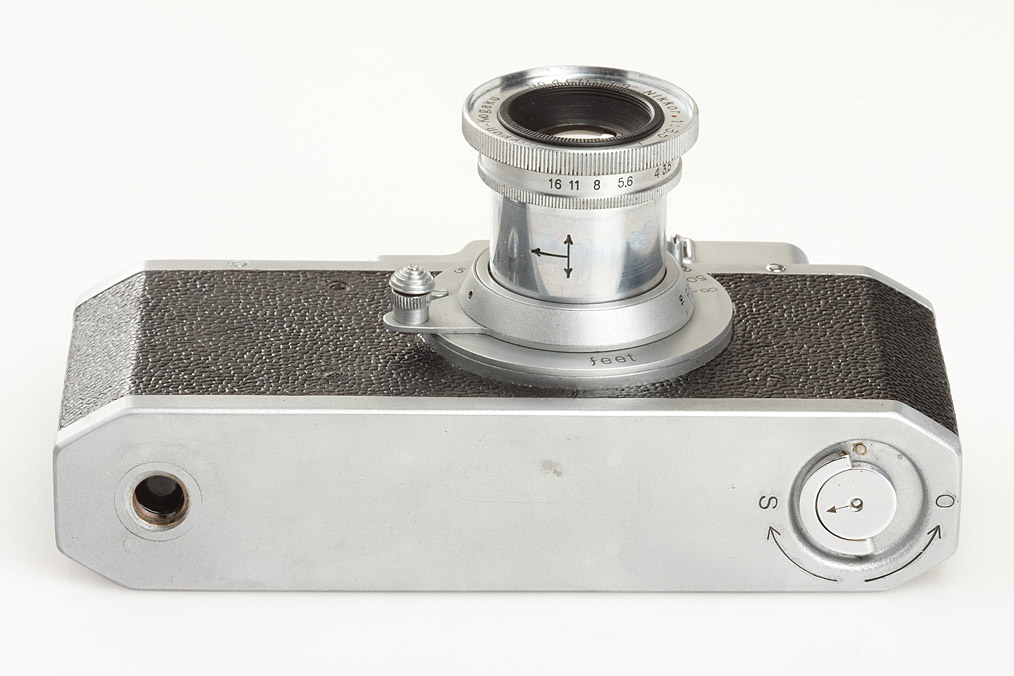 ---