Nippon-Kogaku Nikkor 1:3.5 f=5cm Nr.502xxx
This appears to be the last, and rare variation of using the original 50xxx serial number block. These lenses are the first to feature a screw mount for Canon J rangefinders. The mount is similar to the 39mm Leica screw mount, but the thread has 24 turns per inch instead of 26 turns per inch, so they are not compatible.
First lenses with Canon J screw mount.
The aperture scale now marked with standard increments (3.5 - 4 - 5.6 - 8 - 11 - 16).
The name-ring has also changed to "Nippon-Kogaku Nikkor 1:3.5 f=5cm Nr.xxxxxx" instead of the usual "Nikkor 1:3.5 f=5cm Nippon-Kogaku Nr.xxxxxx". A similar style is also found on the 5cm 1:2 Regno-Nikkor.
---
Related: « Previous | Next » | 5cm 1:2 Regno | More at Pacific Rim | Home
---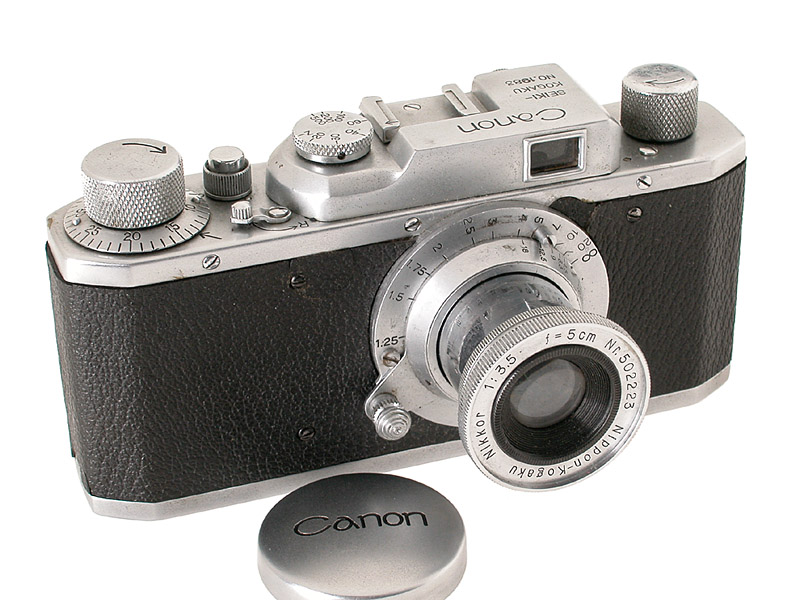 ---