Nikkor 1:3.5 f=5cm Nippon-Kogaku Nr.50xxx
Collapsible 1:3.5 5cm (50mm) lens for early Canon Hansa rangefinder cameras. It has the same styling and serial numbers as the 5cm 1:4.5 and 5cm 1:2.8 lenses, which suggests they were all made at the same time. Early lenses have a black face, but most have a chrome face. This series is similar to the original version but the name-ring has been updated:
Focal length marked "f=5cm" with lowercase "f" and focal length in cm.
The lens is now marked "Nippon-Kogaku".
There is a serial number, preceded by "Nr" in the European style.
---
Related: « Previous | Next » | 5cm 1:4.5 | 5cm 1:2.8 | Home
---
Early lens with black face: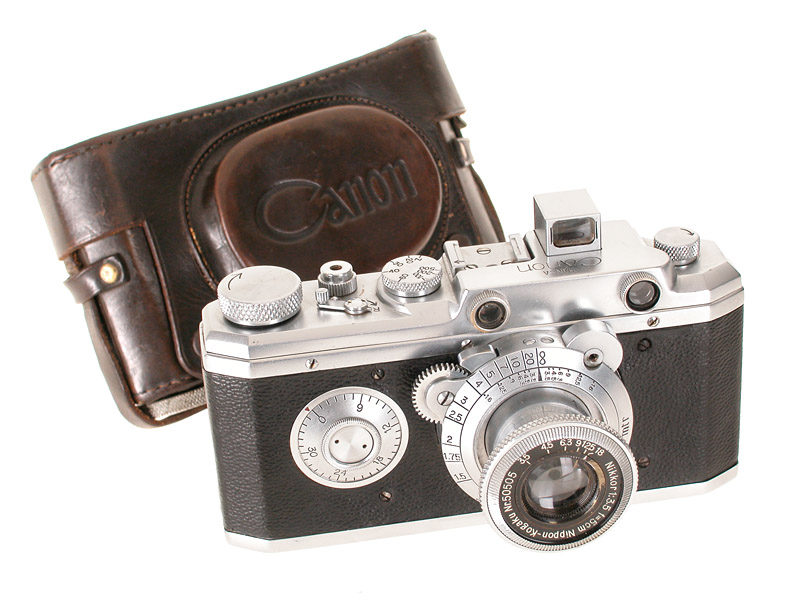 Chrome face version: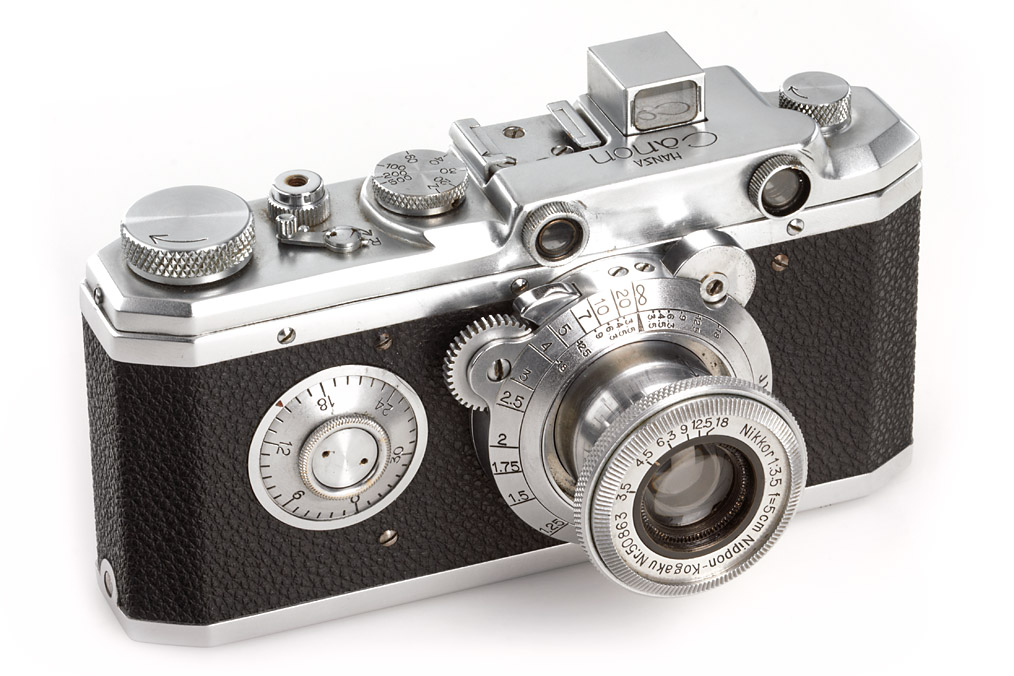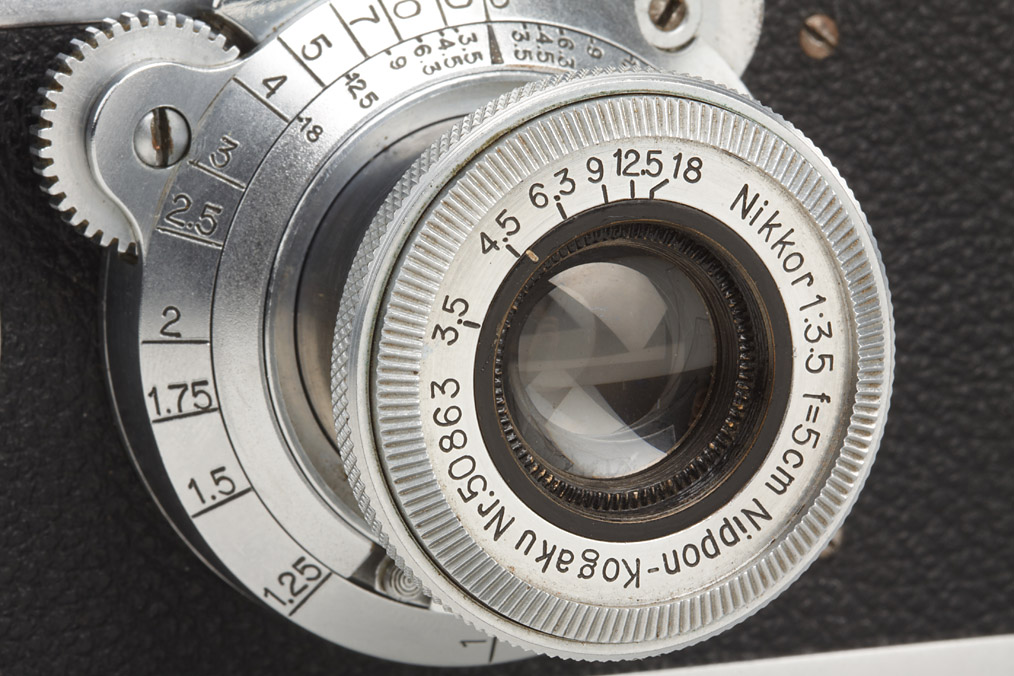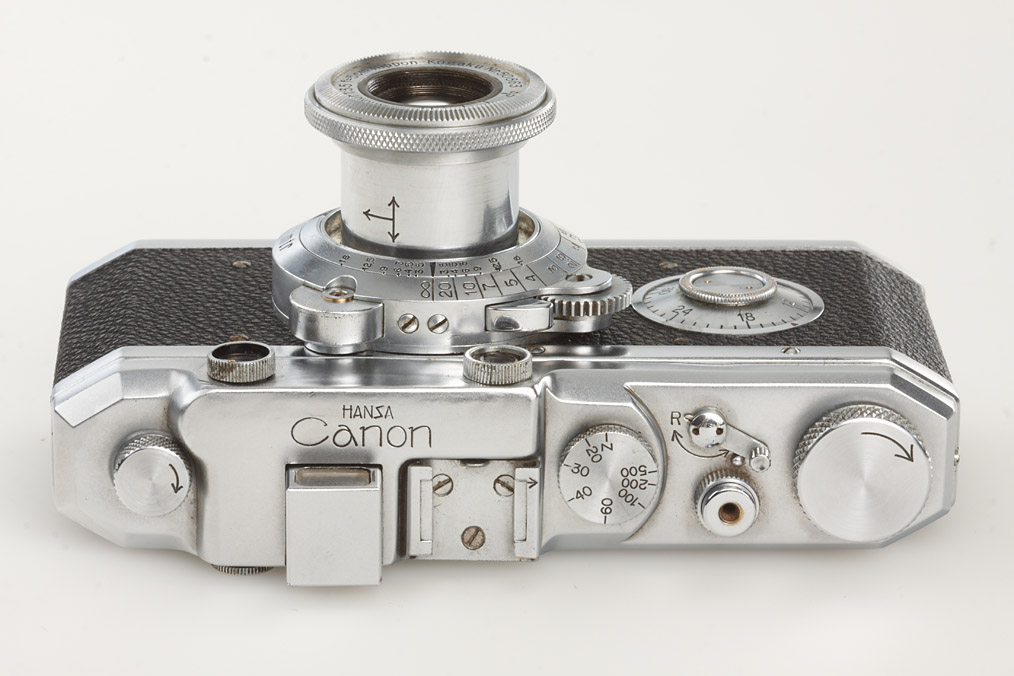 ---