Nikkor 1:3.5 F=50mm
This modest lens may be one of the most important in the history of Japanese optics. In 1934 Seiki-Kogaku approached Nippon-Kogaku to develop the optical components for their new Hansa Canon camera. Up to that point N-K had specialised in scientific and military optics, this was its first foray into commercial photographic products for the general public. They designed, manufactured and installed all of the optical parts for the Hansa including the optical rangefinder and coupled focusing mount. N-K also supplied all of the lenses for the Hansa and succeeding models up to at least 1947, after which Canon started to produce their own optics. The first lens N-K produced for the Hansa was the collapsible 50mm 1:3.5, which was announced in August 1935. Therefore this lens laid the foundation for the all rangefinder and reflex lenses to follow!

It was modelled on the Leitz Elmar, sharing many features:
Collapsible barrel.
Four-element Tessar optical design.
No serial number although at least some have a number hand-engraved on the lower barrel.
Focal length is marked "F=50mm" with uppercase "F" and focal length in mm.
Unusual aperture scale (3.5 - 4.5 - 6.3 - 9 - 12.5 - 18) with increments about 1/3 stop slower than the usual scale.
On most lenses the name ring reads anti-clockwise like the Elmar, but late lenses read clockwise and the aperture scale is also reversed. Most lenses have a "black face", but some have a chrome face instead. In use the Nikkor proved to be equal or better than its German counterpart. Since there is no serial number it is hard to determine how many were made.
---
Related: « Prototype | Next » | More at Pacific Rim | Home
---
Black face lens: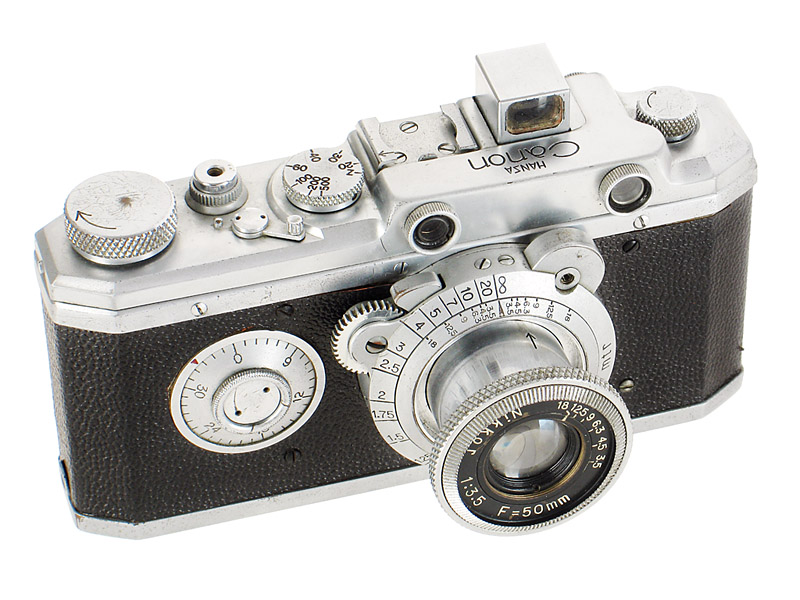 Chrome face lens: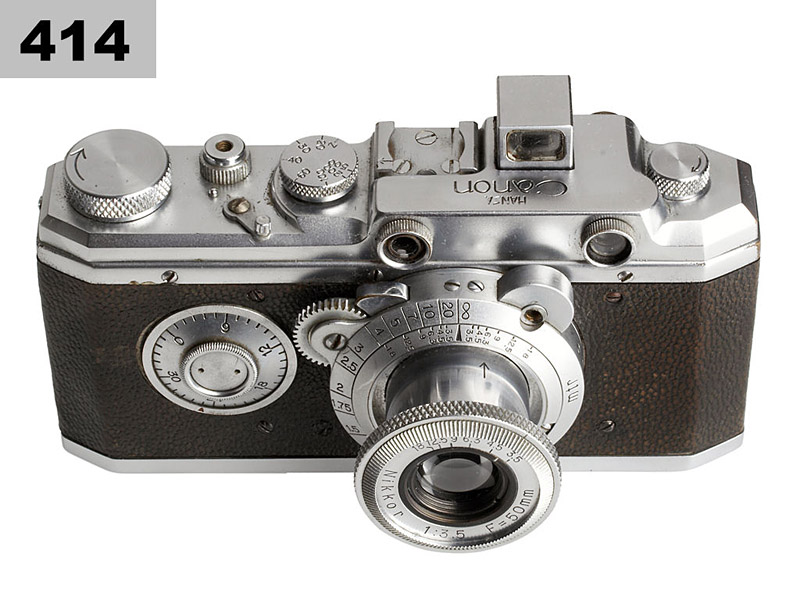 Reversed designation and aperture scale: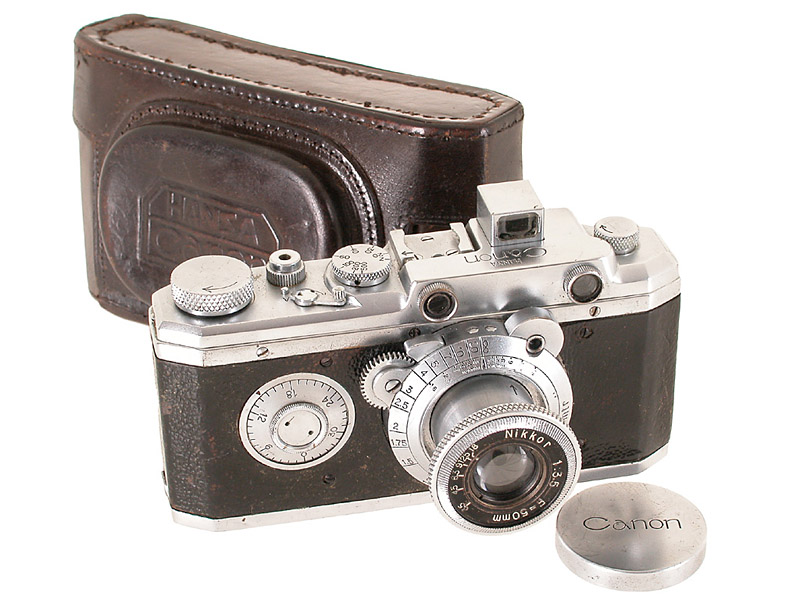 ---