Prototype NIKKOR 1:3.5 F=50mm
The pictures below show what is probably a prototype of the 50mm 1:3.5 lens. If so, this may be the first interchangeable lens that Nippon-Kogaku made for any camera!
Generally crude finish and engravings.
Aperture ring with different style of grip.
Raised front ring around front element (surely would cause vignetting?)
Aperture scale is marked in "standard" increments (3.5 - 4 - 5.6 - 8 - 11 - 16). The production lens has a different scale turning in the opposite direction.
No focal length or maximum aperture marked on the front ring.
Serial number 19148 roughly stamped on the front ring, the last 3 digits also hand engraved on the lower barrel.
---
Related: Production Lens » | Home
---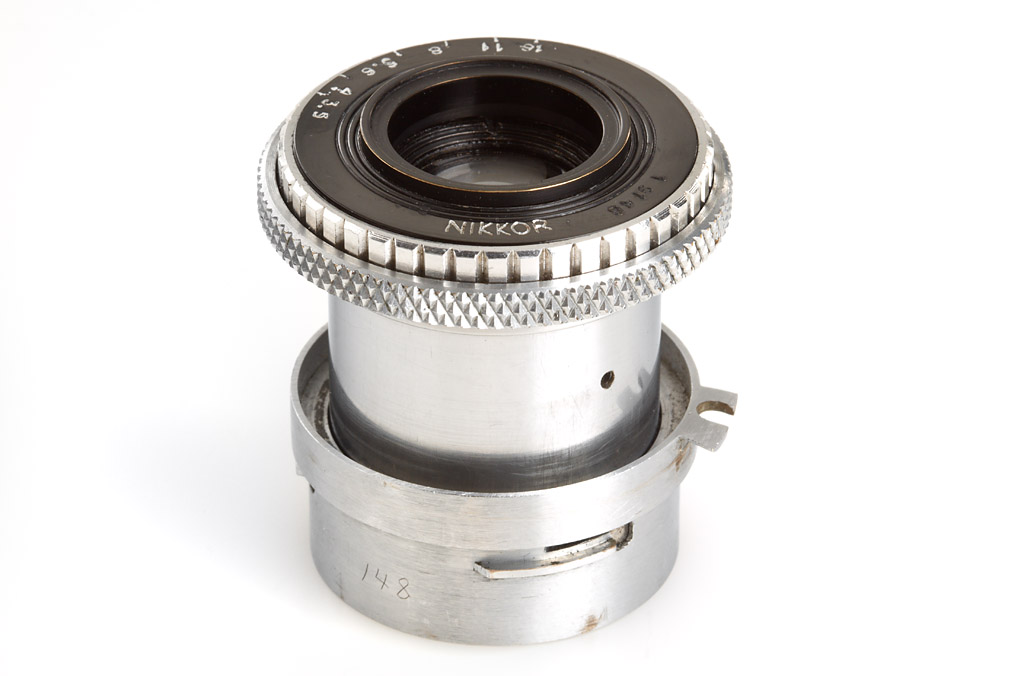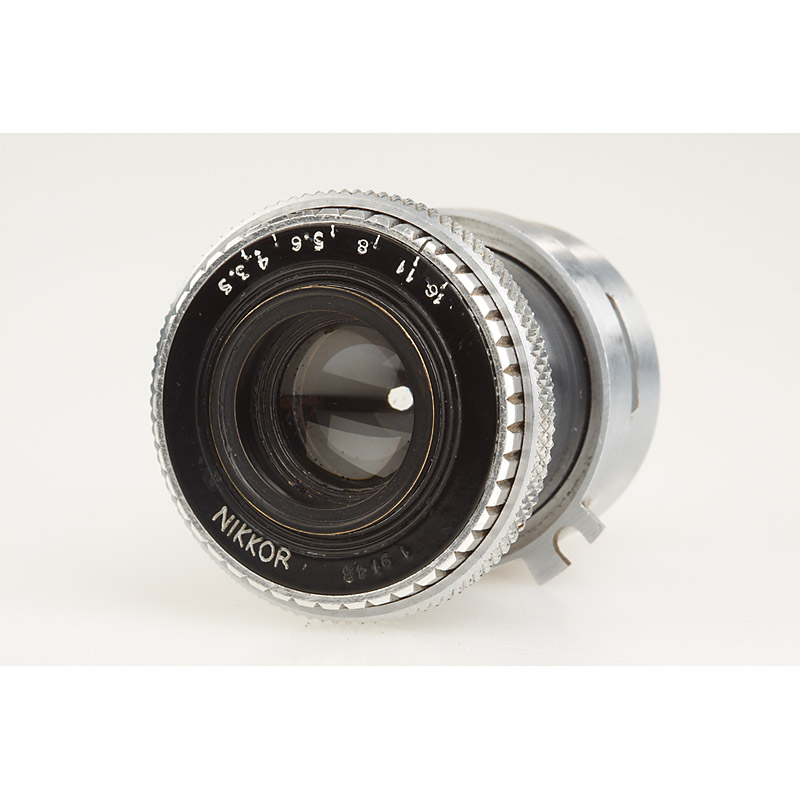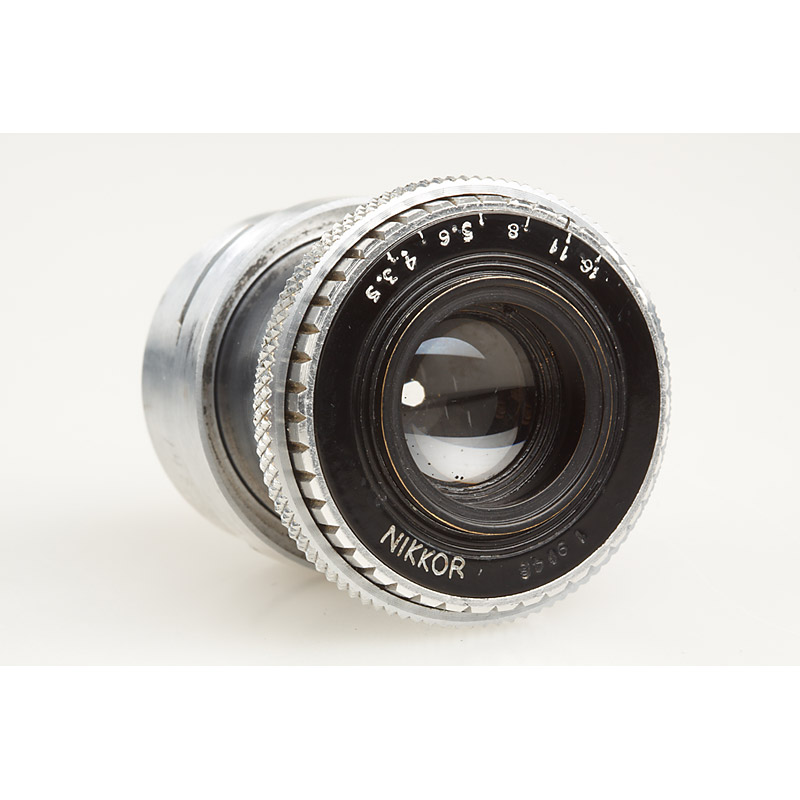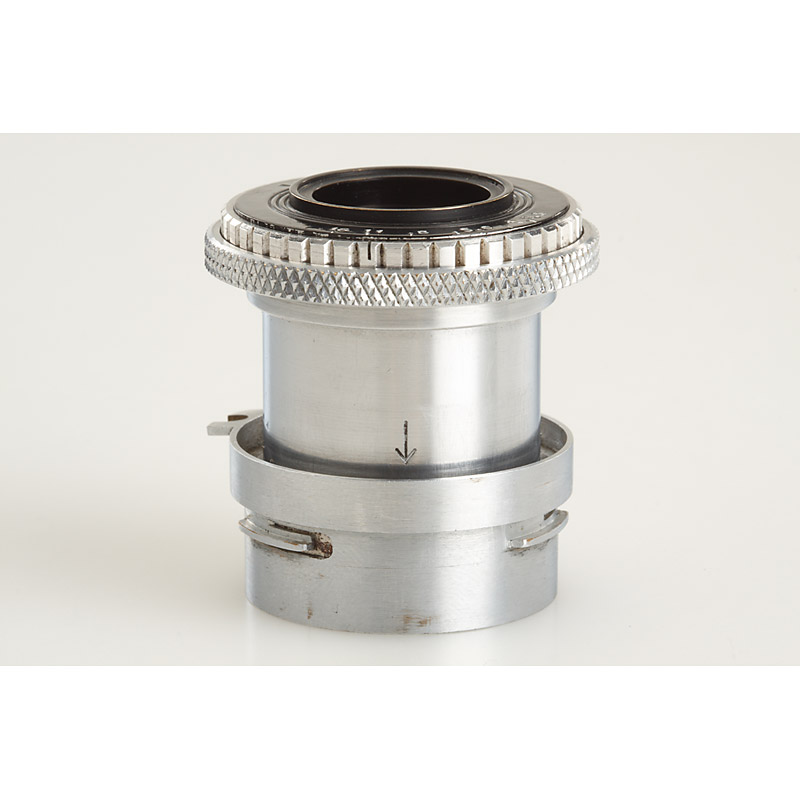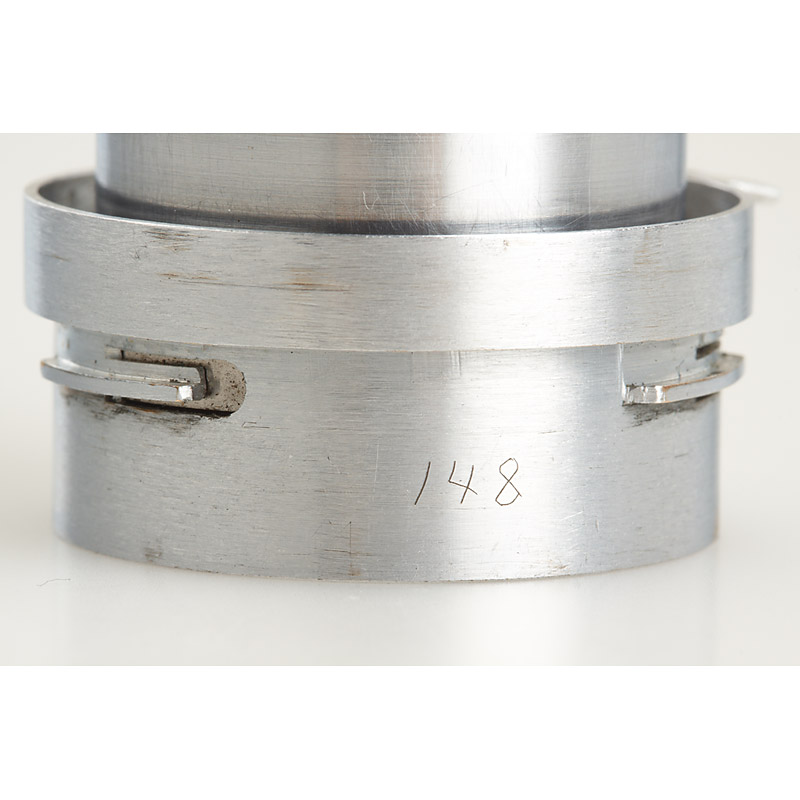 ---